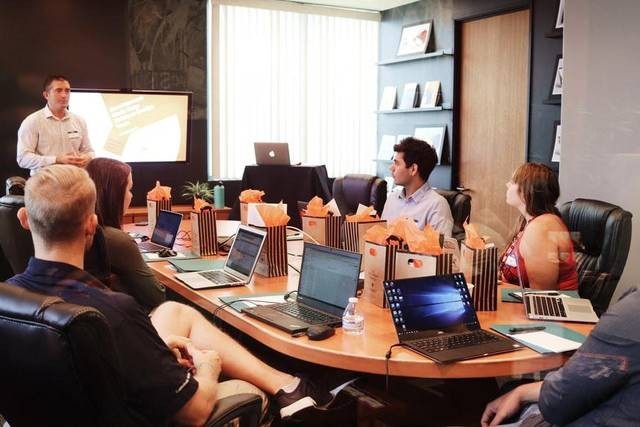 Ucapan
perpisahan kerja Bahasa Inggris kerap dicari para pekerja agar bisa diucapkan ke rekan kerja yang mengundurkan diri. Dikutip dari buku
33 Menit Resign
karya Adie Pamungkas,
resign
dalam dunia kerja berarti seseorang mengundurkan diri dari pekerjaan secara sukarela.
Biasanya
resign
didasari oleh berbagai alasan, seperti pindah kerja ke tempat lain, melanjutkan pendidikan, ingin mengurus anak atau orang tua yang sudah menua, dan masih banyak lagi.
Ketika ada teman
kerja
yang
resign
kamu bisa memberikan ucapan perpisahan dalam Bahasa Inggris sebagai penghormatan atau tanda terima kasih. Hal ini tidak bersifat wajib, tapi jika dibutuhkan simak referensi ucapan perpisahan dalam Bahasa Inggris di bawah ini.
Ucapan Perpisahan Kerja Bahasa Inggris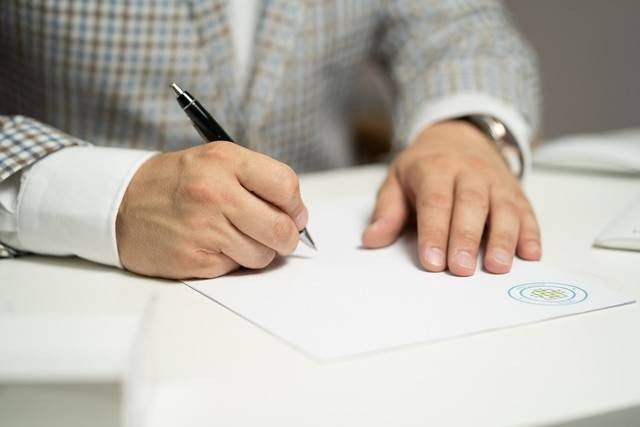 Perpisahan menjadi hal yang ditakuti oleh sebagian orang. Namun, pada beberapa keadaan perpisahan menjadi hal yang baik. Misalnya orang yang
resign
dari pekerjaan karena mendapat tawaran gaji lebih tinggi di perusahaan lain.
Bagi yang ingin memberikan ucapan perpisahan kerja Bahasa Inggris ke rekan kerja, berikut referensi yang bisa kamu pilih sebagaimana dikutip dari
Best Speech Topics
dan
Brilio
.
Thanks a lot for all your support and encouragement. You are the best colleague I have ever met. Bye, and keep in touch.

Instead of saying farewell to you, I wish I could say fare-bad so that you come back and continue working with us. But I won't because I always wish the best for you. Farewell.

It won't be easy not having a friend like you close by. Go, take your wings my friend, and fly. May all your dreams come true. Good Luck & Best Wishes!

I hope the next place that you work will rival the joy that you've had working here.

You've been an inspiration to all of us, and we've enjoyed working with you. We wish you success wherever you go. Farewell.

Thank you for your help and kindness. I wish you the best of luck and continued success wherever you may find yourself.

It was a great pleasure working with you, my dear. We really appreciate your help, you have rendered us. We will be missing you so much. All the very best!

You may no longer be my coworker, but you'll continue to be my friend. Good luck with your new job!

Life is about cherishing the past, facing the present, and moving ahead towards new milestones. Best Wishes for your future.

May God help you in all your endeavors and always bring success to your doorstep.

Good Bye and Good Luck for your bright future. We will miss you!

We wish you lots of success on your way. Sadly, we will not go this way together.

In order to succeed, your desire for success should be greater than your fear of failure. All the best.

It's time to say farewell! Good luck and best wishes for your future ventures! We will miss you.

We wish you boundless success wherever you go! Do keep in touch.

Take care of yourself in your new job. I wish I could be your coworker there too. The people you're going to work with are in for a real treat. Goodbye, and keep in touch.

Thank you for all the support and goodwill you have shown to me over the years. The sweet memories of working with a coworker like you will be hard to forget. Farewell, mate.

Thanks for being not just a great colleague, but a better friend. All the best to you!

This is such an exciting opportunity for you, but we still can't believe you're leaving. Please keep in touch!

Wishing you the best in this next phase of your career. Congratulations, and best of luck!

It has been a pleasure working with a boss like you. Thank you for making the workplace a fun place to be. I hope for your success in your new role. Good luck and farewell.

I've learned a lot working with you these past years. I know you'll be successful in your new position. Thank you and farewell, friend!

Have a wonderful life ahead. Hope you find the right direction that leads towards your dreams.

It's an honor for our organization. To have someone like you. With your hard work, you have taken us to the top.

Having you as a partner at work was one of the best professional experiences in my career. Farewell.

Having the privilege of working with you has been the highlight of my time here. Best of luck in your new position!

Sorry, for all the times I may have unknowingly hurt your feelings and caused you pain. Goodbye my friend, until we meet again.

I hope that your new place is full of fun and happiness. Take care, and wishing you all the best.
Apa yang dimaksud dengan resign?
Apa saja penyebab resign?
Apakah wajib memberi ucapan perpisahan ke rekan kerja yang resign?