Global Minimum Corporate Tax Rates: ASEAN Caught in the Middle?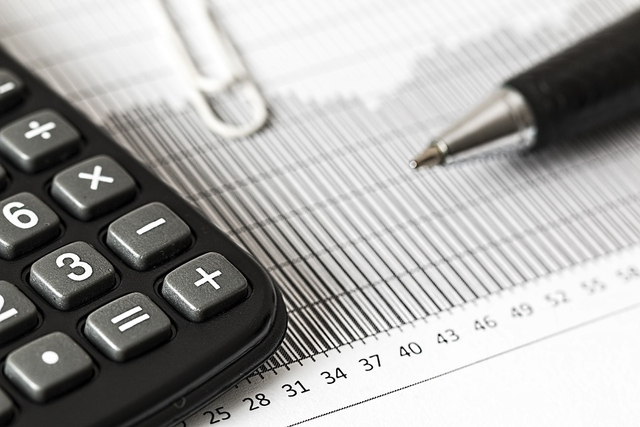 The idea of a minimum universal corporate tax rate seems to be closer to reality than ever, with the G7 Countries open to a preliminary agreement on a
15 per cent global
minimum corporate tax rate for multinational cooperations. Such a proposal is expected to come to the OECD and G20 table to be further discussed.
Global taxation schemes were intended to hinder firms from shifting their profits to a low-tax jurisdiction and tax haven by eliminating the competitive difference between each countries Corporate Income Tax (CIT) rates. However, such a system will not bar local governments from setting their CIT rate, but it would require home governments to supplement their tax rate to the minimum rate.
Although universal corporate tax has not yet reached any substantial step of agreement or enforcement, it will be interesting to contemplate the effect of such scheme on the inter and intraregional investment and taxation scheme in Southeast Asia.
Firstly, let us note that ASEAN countries have limited direct influence on this stage of the discussion since none are members of the G7 or OECD, and only Indonesia belongs to the G20. Moreover, although effective corporate tax rate is somewhat lower than the western developed economies, ASEAN countries are perhaps not the first to mind when the term tax haven arises, with a possible exception of Singapore.
ASEAN member countries have always been
varied
in their corporate tax rates, ranging from Singapore with a low headline rate of 17 percent to Indonesia's 21 per cent and the Philippines with the highest rate of 30 per cent, while the rest of ASEAN states predominantly hover on the 20 to 25 per cent rate.
To date, there is
no harmonization
scheme in ASEAN regarding the rate of CIT, and perhaps rightly so. ASEAN diverse economy requires different localize regimes to determine the appropriate rate for taxation. Moreover, the intra-ASEAN taxation treaty network is also far from finished, with
Singapore
being the most comprehensive country that has pursued tax treaties with almost all ASEAN countries and
Cambodia
being the least comprehensive with no tax treaty with any country.
The closest thing to a tax harmonization in ASEAN was materialized in 2011's
ASEAN Forum on Taxation
(AFT). The AFT was formed to prevent double taxation and deal with tax withholding to propagate a more competitive business environment in the region with no mandate whatsoever on tax harmonization. Thus, it is expected that if the proposal were to be materialized, ASEAN countries would respond to it on a state-to-state basis rather than as a collective bloc.
Following the announcement, ASEAN countries' response towards the G7 proposal is varied. As the biggest economy in ASEAN,
Indonesia
's Finance Minister, Sri Mulyani, has voiced support towards the plan, citing the importance of stopping a tax race-to-the-bottom scenario on a post-pandemic era. At the same time, Singapore, arguably the only low-tax jurisdiction in Southeast Asia, noted its commitment to comply with global tax regulations and modify its taxation scheme if the proposal were to be enforced. In addition, Singapore's Finance Minister,
Lawrence Wong
, noted that Singapore's competitiveness is not limited to the taxation scheme and can employ other measures to attract investment to the island. On the other hand, ASEAN countries such as
Thailand
and
the Philippines
have primarily been careful on the issue, instructing relevant jurisdictions to study the proposal further before giving a thumbs up or down.
G7 advanced economy argues that low-tax jurisdictions have diverted tax revenue from their territory, and creating a harmful environment that promotes a race to the bottom. However, it can be argued that the global CIT rate is not the answer, especially considering its impact on developing countries such as those in ASEAN. It is almost certain that creating a minimum global CIT rate will
impact
low-tax jurisdiction economies such as Singapore and manufacturing reliant countries in ASEAN. The move would dilute global competition on tax rates and essentially
reallocate
tax revenues and investment capital to tax jurisdictions with ceiling-high CIT rates and poor tax governance. Not to mention, the G7 proposal will inherently infringe nations' sovereignty and rights on its taxation governance.
On that note, the G7 Global CIT Tax proposal will have a long way before coming into force. With
China
, the second biggest and soon-to-be biggest economy globally, posing doubt to the proposal, developed western economies have to foster more significant compromise, or else the proposal would internally collapse. ASEAN countries too, be it a bloc or individually, should also fight for such compromises to ensure that the regional interest is well represented in the discussion. Indonesia should carefully reconsider its position and re-examine the proposal on the detailed proposed rate and regulations in the Rome G20 Summit held late this year.
The last thing that ASEAN countries need after dealing with a yearlong pandemic and its entailing economic damage is a new global regulatory regime that dictates how a country should conduct taxation. Countries that can provide a more friendly taxation environment for multinational firms as a way to attract investment should not be barred from doing so.