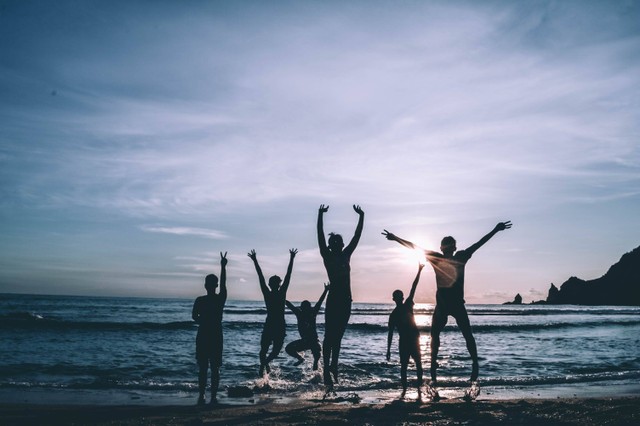 Sahabat punya arti penting dalam kehidupan. Tidak jarang pula puisi tentang sahabat ditulis untuk mengenang atau menyampaikan perasaan. Beberapa penulis puisi terkenal di dunia, seperti William Shakespare dan Khalil Gibran pun pernah menuliskan
puisi
terkenal bahasa Inggris tentang sahabat.
Puisi-puisi tentang
sahabat
dalam artikel ini tidak melulu tentang kesetiaan dalam persahabatan. Ada pula yang bermakna mengenai kesendirian serta bagaimana sahabat itu dibutuhkan dalam kehidupan.
Puisi Terkenal Bahasa Inggris tentang Sahabat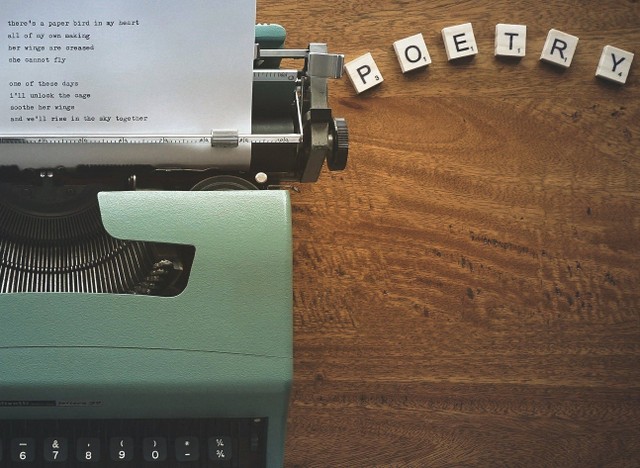 To me, fair friend, you never can be old (Sonnet 104) by William Shakespeare
To me, fair friend, you never can be old, For as you were when first your eye I ey'd, Such seems your beauty still. Three winters cold, Have from the forests shook three summers' pride, Three beauteous springs to yellow autumn turn'd, In process of the seasons have I seen, Three April perfumes in three hot Junes burn'd, Since first I saw you fresh, which yet are green. Ah! yet doth beauty like a dial-hand, Steal from his figure, and no pace perceiv'd; So your sweet hue, which methinks still doth stand, Hath motion, and mine eye may be deceiv'd:
For fear of which, hear this thou age unbred: Ere you were born was beauty's summer dead.
On Friendship
Kahlil Gibran - 1883-1931
And a youth said, Speak to us of Friendship. And he answered, saying: Your friend is your needs answered. He is your field which you sow with love and reap with thanksgiving. And he is your board and your fireside. For you come to him with your hunger, and you seek him for peace.
When your friend speaks his mind you fear not the "nay" in your own mind, nor do you withhold the "ay." And when he is silent your heart ceases not to listen to his heart; For without words, in friendship, all thoughts, all desires, all expectations are born and shared, with joy that is unacclaimed. When you part from your friend, you grieve not; For that which you love most in him may be clearer in his absence, as the mountain to the climber is clearer from the plain. And let there be no purpose in friendship save the deepening of the spirit. For love that seeks aught but the disclosure of its own mystery us not love but a net cast forth: and only the unprofitable is caught.
And let your best be for your friend. If he must know the ebb of your tide, let him know its flood also. For what is your friend that you should seek him with hours to kill? Seek him always with hours to live. For it is his to fill your need but not your emptiness. And in the sweetness of friendship let there be laughter, and sharing of pleasures. For in the dew of little things the heart finds its morning and is refreshed.
A Poison Tree
BY William Blake
I was angry with my friend; I told my wrath, my wrath did end. I was angry with my foe: I told it not, my wrath did grow.
And I waterd it in fears, Night & morning with my tears: And I sunned it with smiles, And with soft deceitful wiles.
And it grew both day and night. Till it bore an apple bright. And my foe beheld it shine, And he knew that it was mine.
And into my garden stole, When the night had veild the pole; In the morning glad I see; My foe outstretched beneath the tree.
Fountain of Friendship
Poet: Hall L. Calhoun
Just a word of kindly greeting; Just a thought of other's care; Just a word of love repeating; How it lifts the load that's there!
Just to know another's thinking; Just to feel another's there; Just to hope another's drinking; At the fountain of friendship fair.
This it is that sets us feeling; This it is that cheers the soul; This it is that comes revealing, What is friendship's real goal.
Let me then a kind word speak; Let me cheer another's heart; Let me joy for others seek As in life I take my part.
Itu tadi puisi terkenal Bahasa Inggris tentang sahabat. Adakah dari puisi-puisi di atas yang menjadi puisi favorit kamu? (Fitri A)