250 Ide Nama Playlist Spotify Sedih hingga Lucu Bahasa Inggris
28 Juli 2022 20:00
waktu baca 8 menit
Tulisan dari Kabar Harian tidak mewakili pandangan dari redaksi kumparan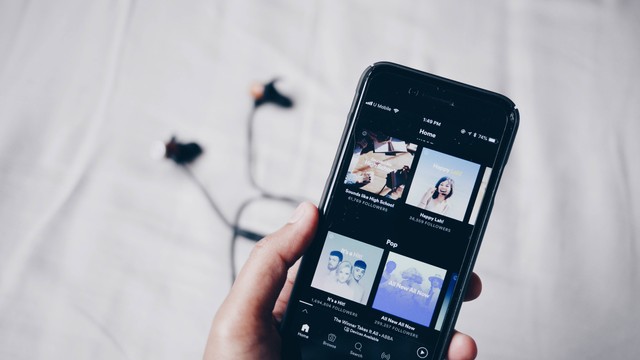 Ada banyak ide nama playlist Spotify yang bisa digunakan untuk mengelompokkan lagu-lagu yang disukai. Sebetulnya, keberadaan fitur playlist pada Spotify ini sangat bermanfaat karena membuat tampilan akun Spotify menjadi lebih rapi dan tertata.
Biasanya, Spotify playlist dibedakan dari jenis-jenis lagu yang ingin didengarkan. Jika ingin mendengar lagu bergenre pop, pengguna bisa menyusunnya dalam satu playlist dan memberi nama, sebagai contoh: 'Pop Songs'.
Tidak hanya dibedakan melalui genre, lagu-lagu yang dimasukkan ke dalam playlist biasanya dapat diperhatikan dari kondisi saat ingin mendengarkannya. Sebagai contoh, jika pengguna sedang merasa gembira, lagu-lagu dengan ritme cepat dan menyenangkan bisa dijadikan dalam satu playlist.
Lebih lanjut, fitur playlist Spotify yang sudah dibuat oleh pengguna juga bisa dibagikan kepada publik melalui media sosial. Dengan begitu, banyak dari pengguna Spotify lainnya yang dapat mendengarkan playlist tersebut apabila diizinkan.
Ingin tahu lebih lengkap bagaimana cara membuat dan menambahkan ide nama playlist Spotify? Simak informasinya pada artikel di bawah ini.
Cara Membuat Playlist Spotify
Fitur playlist sebetulnya menjadi salah satu ciri khas dari Spotify karena pengguna bisa mendapatkan kebebasan untuk membuat playlist lagu sesuai dengan keinginannya.
Oleh karena itu, sebelum mengetahui ide-ide nama playlist Spotify, ketahui terlebih dahulu apa saja cara membuat
playlist Spotify
, seperti yang dikutip dari laman Support situs tersebut.
Klik 'Buat Playlist' di menu samping

Edit nama dan detail lainnya
Sebagai catatan, pengguna bisa menggunakan
shortcut
keyboard, yakni Cmd-N atau Ctrl-N
b. Cara menambahkan lagu ke playlist
Klik kanan lagu yang mau ditambahkan'

Klik 'Tambahkan ke Playlist'
c. Cara Mengedit playlist
Playlist yang sudah dibuat bisa dihapus atau bahkan diedit sesuai dengan keperluan masing-masing. Di bawah ini cara mengedit playlist Spotify dengan mengurangi beberapa lagu yang tidak cocok dengan tema.
Klik kanan lagu yang mau dihapus

Pilih Hapus dari Playlist ini

Untuk mengubah urutan lagu, cukup seret dan lepas di posisi yang diinginkan
d. Cara menghapus playlist spotify
Menghapus playlist yang sudah disusun termasuk hal yang mudah untuk dilakukan oleh pengguna Spotify. Berikut cara-cara menghapus playlist Spotify, yakni:
Lebih lanjut, baru-baru ini Spotify mengeluarkan salah satu fitur baru yang dapat digunakan oleh para pengguna, yaitu playlist kolaboratif.
Playlist kolaboratif
ini memungkinkan para pengguna untuk bertukar rekomendasi podcast, berbagi temuan musik terbaru, dan membuat playlist bersama.
Tidak hanya itu, pengguna juga bisa mengundang semua orang untuk bergabung, serta melihat aktivitas yang mereka lakukan dan lagu apa yang mereka tambahkan pada playlist kolaboratif tersebut. Lantas, bagaimana cara membuat playlist kolaboratif? Berikut informasinya.
e. Cara membuat playlist kolaboratif
Ketuk Playlist, lalu pilih playlist yang ingin dibuat

Pilih logo untuk menambahkan orang

Pilih Jadikan Kolaboratif

Bagikan playlist dengan teman-teman
Kumpulan Ide Nama Playlist Spotify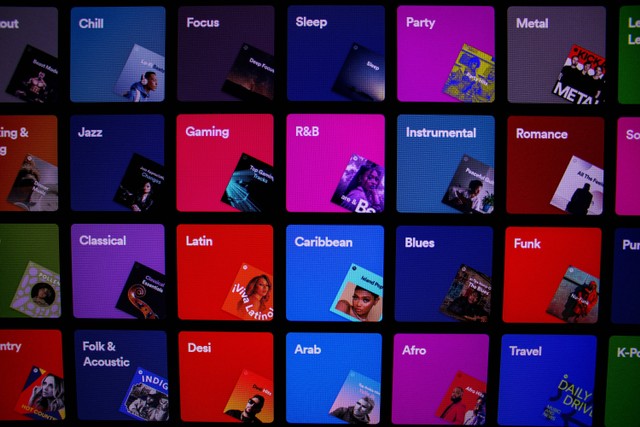 Sebagai bahan referensi, berikut beberapa kumpulan ide nama playlist Spotify yang bisa digunakan, seperti yang dikutip dari laman Chosic dan Remote Tools, di antaranya:
a. Ide nama playlist Spotify aesthetic
I'm here whenever you need me.

"To sing is to pray twice."

Life is a succession of lessons

Tomorrow you will be strong

What it's like to be the universe

Gods have fashioned us for love

Power is not a gift,You have to take it.

Make today worth remembering

Be kind whenever possible

Music will save us from extinction.

"God helps those that help themselves"

Send light into my darkness

Rules do not make works of art

Classical music is a Temple

A transcendental exploration

Each lesson makes us better

I've still got things left to do
b. Ide nama playlist Spotify keren
Collect moments not things

Efforts, courage and purpose

"All that is gold does not glitter"

"Winners never quit, and quitters never win"

Hard work, drive and passion

Newton's third law. You gotta leave something behind.

Life is full of possibilities

Watching the masters at work

Time is a tool, not a couch

Everything that Chopin had to say

"Not all those who wander are lost"

Don't comfort me with a lie

If I make a fool of myself, who cares?

"Without music, life would be a blank to me."
c. Ide nama playlist Spotify lucu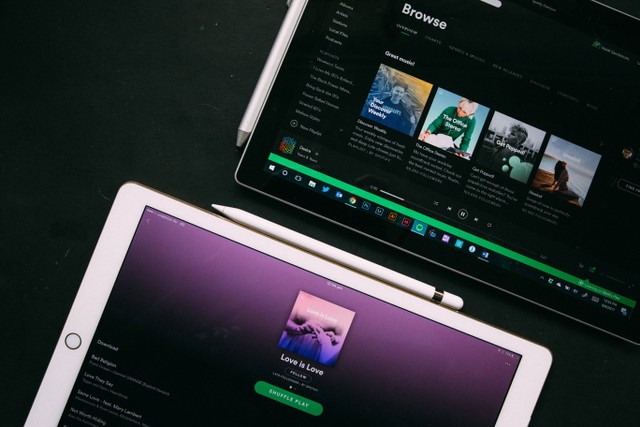 Songs that make me question my life

Songs that sound a bit like other songs

My favorite songs from my childhood

An incomplete list of songs i love that you probably hate

Funny rap songs on repeat

I'm laughing 'til i'm crying

The party doesn't start till I walk in

It's rude it isn't friday

This senorita needs a margarita

I know I left my sanity around here somewhere

Born to express, not to impress

Music is cheaper than therapy

There is no angry way to say bubbles

Songs to play at my wedding

Consciousness doesn't exist!

A little thought for others

"Even miracles take a little time."
d. Ide nama playlist Spotify sedih
Feel good Jams! 'bout time, right

Born to express, not to impress

Daydreaming in the cascades

I'm laughing 'til i'm crying

She wore moonlight like lingerie

I really don't want to know

Breathing easy at the beach

The quirkiest dance party in the world

A playlist of breakup anthems

Feeling small and insignificant
e. Ide nama playlist Spotify gembira
Chill out music: happy edition

Keep calm and listen to this

Happy music for a good mood

Songs that make you happy!
Bagaimana cara membuat playlist Spotify?
Bagaimana cara menambahkan lagu ke playlist Spotify?
Bagaimana cara menghapus playlist Spotify?