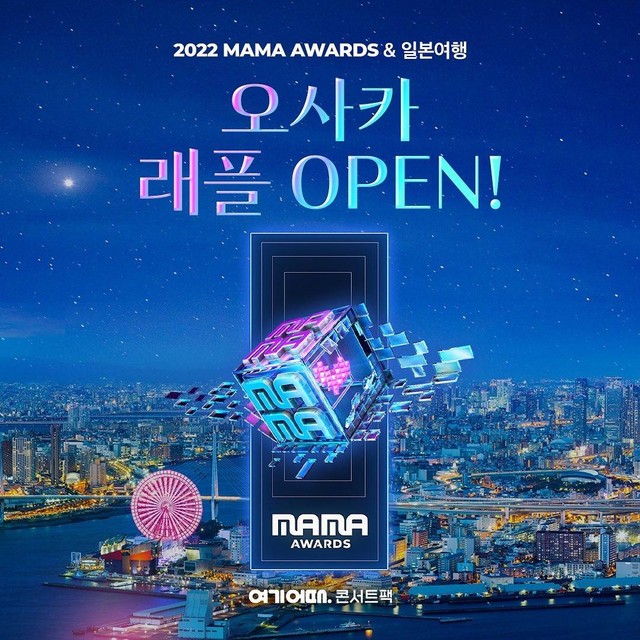 Ajang penghargaan
musik
Mnet Asian Music Awards (MAMA) 2022 kembali digelar tahun ini. Acara paling bergengsi di
Korea Selatan
itu akan digelar selama 2 hari pada 29-30 November 2022 di Osaka Kyocera Dome, Jepang.
MAMA Awards 2022
pun sudah mengumumkan daftar nominasinya. Tahun ini ada 18 kategori, antara lain Artist of the Year, Song of the Year, Worldwide Fans' Choice Category, Best New Male Artist, Best Male Group, Best Female Group, Best Male Artist, Best Female Artist, Best Dance Performance Solo, Best Dance Performance Male Group, Best Dance Performance Female Group, Best Vocal Performance Solo, Best Vocal Performance Group, Best Band Performance, Best Hip Hop & Urban Music, Best Collaboration, dan Best OST.
Seperti tahun-tahun sebelumnya, proses pemilihan pemenang di ajang MAMA 2022 dilakukan berdasarkan hasil
vote
terbanyak dari para pendukungnya. Bagi kamu yang ingin mendukung artis
idola
mu di ajang tersebut bisa langsung mengunjungi laman: https://2022mama.com/nominees.
Nah, berikut daftar lengkap nominasi MAMA 2022
10CM - Drawer (Our Beloved Summer OST)

10CM, BIG Naughty - Just 10 centimeters

BE'O - Counting Stars (Feat. Beenzino)

BIG Naughty - Beyond Love (Feat. 10CM)

Crush - Rush Hour (Feat. j-hope of BTS)

JANNABI - GRIPIN'THEGREEN

Jay Park - GANADARA (Feat. IU)

Jimin, HA SUNG WOON - With you (Our Blues OST)

Kim MinSeok (MeloMance) - DrunKen Confession

LEE MU JIN - When it snows (Feat. Heize)

Lim Young Woong - Our Blues, Our Life

MeloMance - Love, Maybe (Business Proposal OST)

PSY - That That (prod. & feat. SUGA of BTS)

Red Velvet - Feel My Rhythm

The Black Skirts - My Little Lambs

TOMORROW X TOGETHER - Good Boy Gone Bad

V - Christmas Tree (Our Beloved Summer OST)

Wonstein - Your Existence (Twenty Five Twenty One OST)

Woo, meenoi - Ghosting (Prod. CODE KUNST)

Xdinary Heroes - Happy Death Day

YENA - SMILEY (Feat. BIBI)
Worldwide Fans' Choice Category
Best Dance Performance Solo
PSY - That That (prod. & feat. SUGA of BTS)

Yena - Smiley (Feat. BIBI)
Best Dance Performance Male Group
Best Dance Performance Female Group
Red Velvet – Feel My Rhythm
Best Vocal Performance Solo
Kim Min Seok – Drunken Confession

Lee Mujin – When it snows (feat. Heize)

Lim Young Woong – Our Blues Our Life
Best Vocal Performance Group
JANNABI – GRIPPIN'THEGREEN

The Black Skirts – My Little Lambs

Xdinary Heroes – Happy Death Day
Best Hip Hop & Urban Music
BE'O – Counting Stars (feat. Beenzino)

BIG Naughty – Beyond Love (feat. 10CM)

Jay Park – GANADARA (feat. IU)
10CM, BIG Naughty – Just 10 centimeters

Crush – Rush Hour (feat. J-Hope)

PSY – That That (prod. & feat. Suga)

Woo Won Jae, meenoi – Ghosting (prod. CODE KUNST)
10CM – Drawer (Our Beloved Summer OST)

Jimin, Ha Sung Woon – With You (Our Blues OST)

MeloMance – Love, Maybe (A Business Proposal OST)

V – Christmas Tree (Our Beloved Summer OST)

Wonstein – Your Existence (Twenty Five, Twenty One OST)